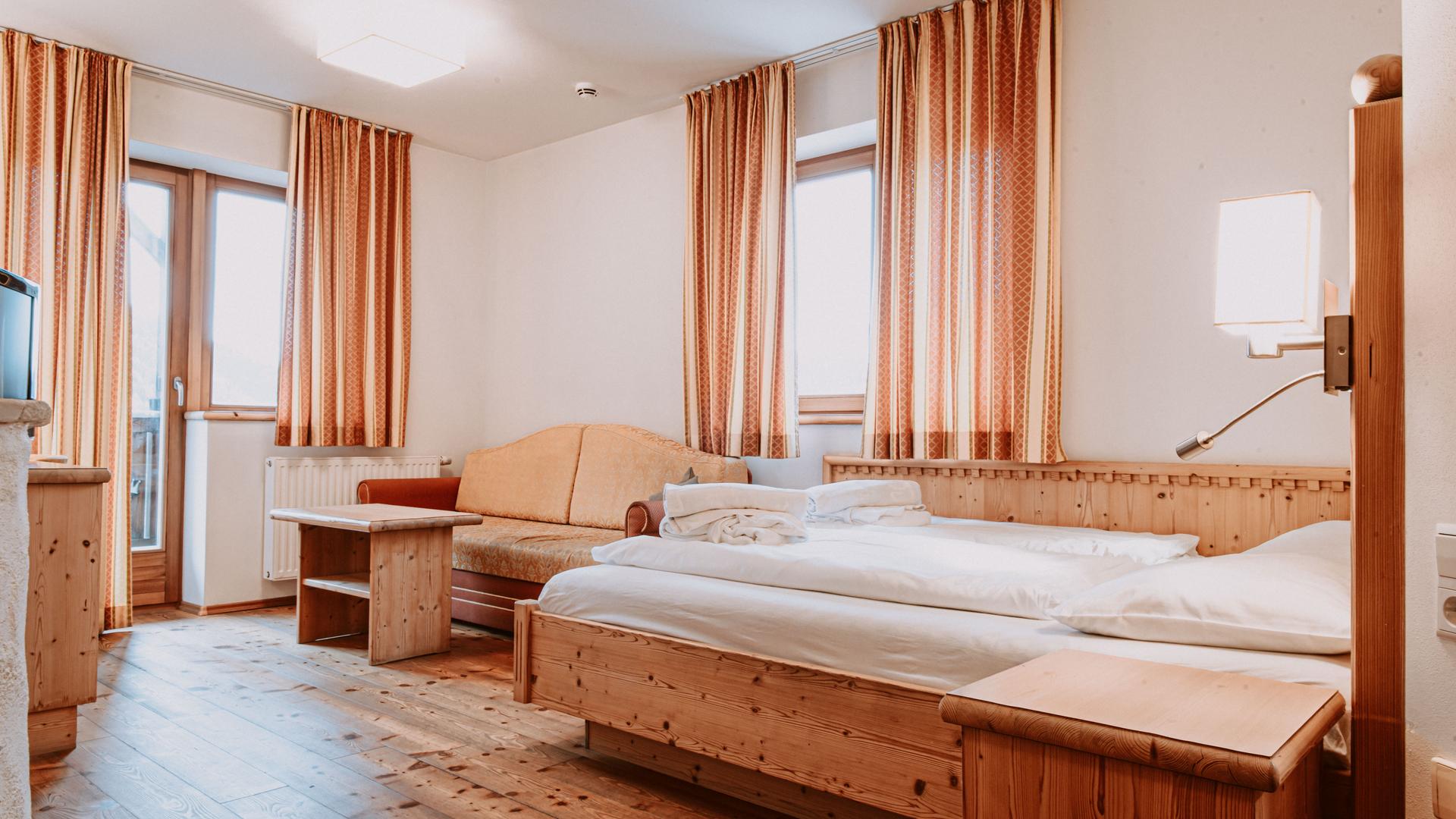 Natural Room Karspitz
"Nature, wood and energy."
Up close to nature
Our natural rooms Karspitz are furnished as comfortable double rooms with a French bed. They have DTV, telephone, safe, sitting area, shower, WC, hairdryer and bidet. The furniture and the floor are made of solid, natural local woods. The balcony with a beautiful view lets you overlook the Lüsnertal valley and faces the peaks of the Sarntal Alps.
Ideal for:
Nature lovers - with many native woods.
Lovers, to cuddle and enjoy togetherness.
Romantic - equipped with French bed.
Enjoy the evening sun with a fabulous view over the Sarntal Alps and the Valley of Luson.
facts

2 persons

32m²

Shower

Spruce

Balcony

Free WIFI

Hair dryer

Valley view (sunset)

Wellness bag for your stay

Safe

Pets allowed

from 115.00