The extended Hinteregger family
Your hosts at the Hotel Bergschlössl
The Bergschlössl, surrounded by one of the world's most fascinating natural beauties, the unique Dolomites, is home to the Erich & Ulrike Hinteregger family and their ten children: Kilian, Gabriel, Valeria, Juliane, Anastasia, Cäcilie, Ägidius, Iris and the twins Ignaz & Veit. Built in 1997, the Bergschlössl is more than just a home and workplace for the musical family - everyone helps out with heart and soul, creating a wonderful ambience.
With music and art in their hearts, they are busy entertaining - Erich, the children and friends of the house playing music, provide the right entertainment in the house - from rustic folk music to classical jazz. And Ulrike with her brush and paint, artistically decorating the walls of the Schlössl.
The Hintereggers at a glance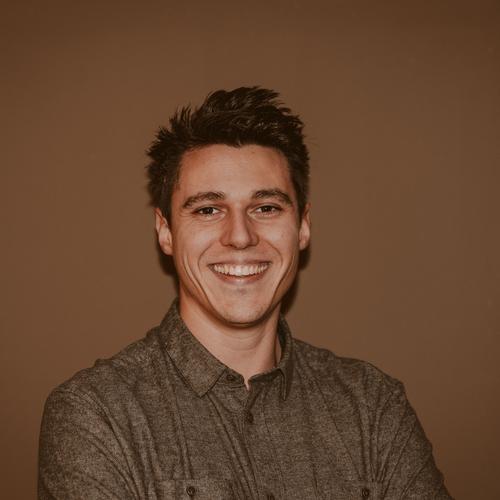 Kilian
Hinteregger
Host
As the oldest of the 10-fold hierarchy, Kilian has taken the sceptre in his hands. A tall, slender guy, he walks elegantly through the hotel and greets guests and friends. With a high degree in computer science, he takes care of the back office, the homepage and the hotel's online presence. But Kill is not only good at maths and computer science - he also has a lot of musical talent! His musical talent was passed on to him by his father. He composes melodic piano songs as a "Graubaer" and gives full throttle playing the drums in the Bergschlössl house band. Despite his many tasks, Kilian never takes time out for a little break, which is also revealed by his motto: "Taking a break is the most underestimated productivity factor".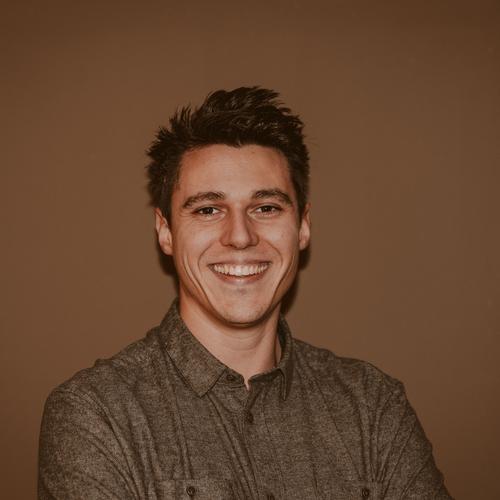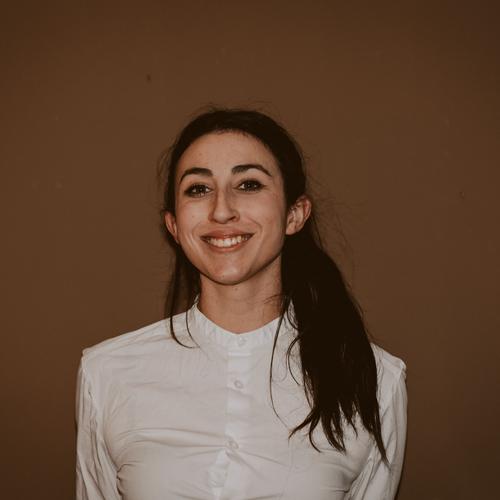 Juliane
Hinteregger
Host
Boss & Rock Star - everyone who has been to the Bergschlössl knows her, our Juliane. She takes care of the day's events, the well-being of our guests and is always ready. As a somewhat crazy and fully tattooed young hostess, she immediately catches the eye. Together with her mum, she takes care of the reception and the evening service with class. She also likes to provide entertainment: as lead singer of the Schlössl house band, Juliane rocks the house together with Kilian and senior Erich! "Independent, self-confident, but also a bit exhausting and annoying". is Jane according to her siblings. Everyone in the family knows that Juliane is a born boss, because she likes nothing better than organising, working, managing and organising. :D "Nothing ventured, nothing gained" describes our stubborn Jane best!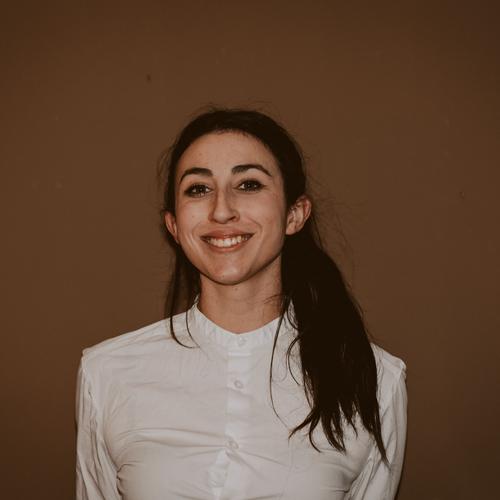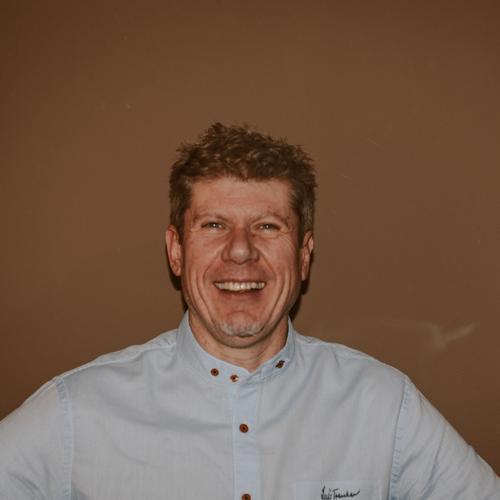 Erich
Hinteregger
Senior
Our funny senior: the different kind of host. The father of 10 is a top chef on call! (that is: when it really needs it). Erich is the good-humoured and eloquent old host of the house. His sayings are known to regular guests as "clearly ambiguous" and (not) always go down well. Father and grandfather Erich is a passionate listener of jazz music and an active musician of weird to straight folk music. Actually, he loves all music except "lo-fi - you can't listen to that!", Erich says. The senior proudly talks about his philosophy as a hotelier: "Look, it's not just hunger and thirst that drive celebrities to my Bergschlössl, but the feeling of well-being, that they are treated like a normal person!"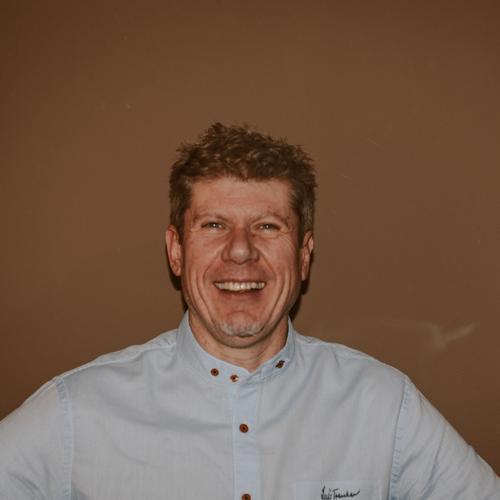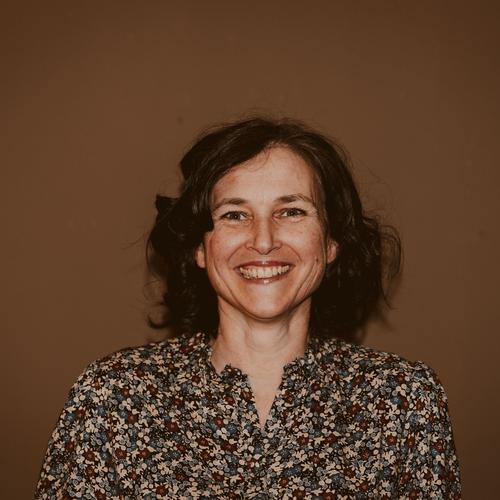 Ulrike
Hinteregger
Senior
Such a gifted mum, Ulli. Ulli is proud to be the mother of 10 children. She decorates the Bergschlössl with her artistic vein and her extraordinary paintings. She is a trained pedagogue and passionate author of fairy tales. Her children's books in German and Italian are very popular with young and old and curious nature lovers. From the yoga mat to the Tyrolean "Goasl", she swings the hip and the whip. As a herb witch and home quack, she conjures up healing teas with secret plants and roots and creates delicious and unusual breakfast mueslis for our guests from local plants. Last, but not least: she is and remains the soul of the house - hostess and hotelier with passion! Skilful in word and writing, she creates her absolute favourite slogan: "A life full of appointments needs holiday vitamins!"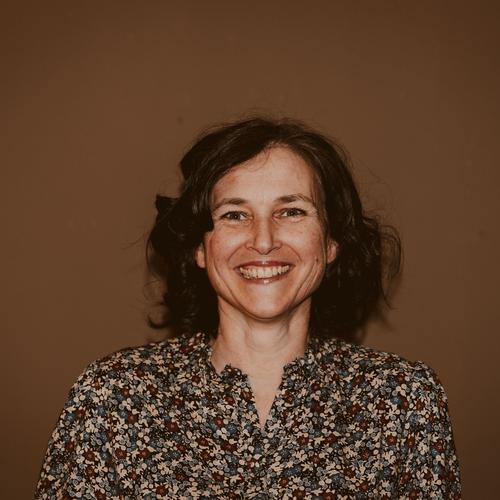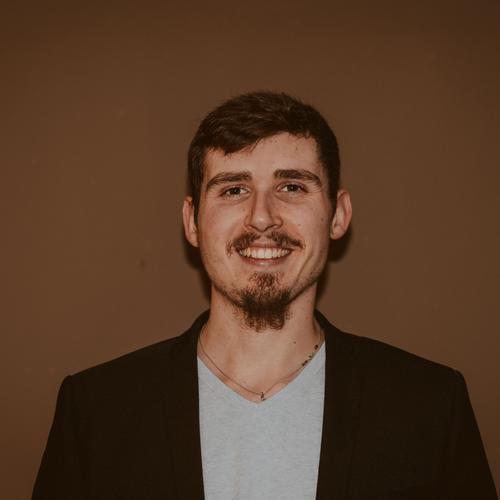 Gabriel
Hinteregger
Man for everything
Our Gobs, always in a good mood and hardworking. As a true hard worker, he takes care of all areas in the background of the house. As a one-handed saxophonist, he plays jazz and brazz songs to dance and groove along to! Like father, like son, Gabriel always laughs at jokes and sayings and at coffee-time in the hotel every guest is happy to receive his greeting with a beaming smile. "Never give up!" is the life motto of the determined and hard-working Gobs, because he really never gives up!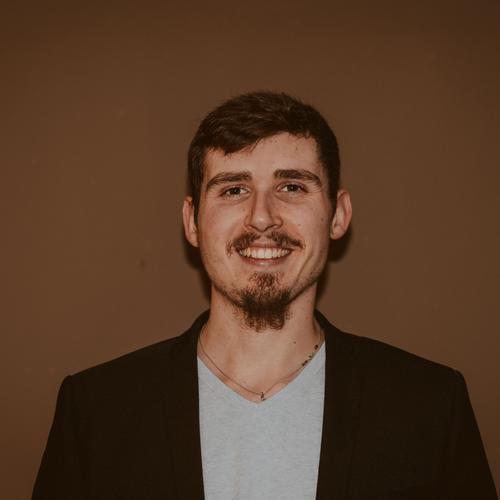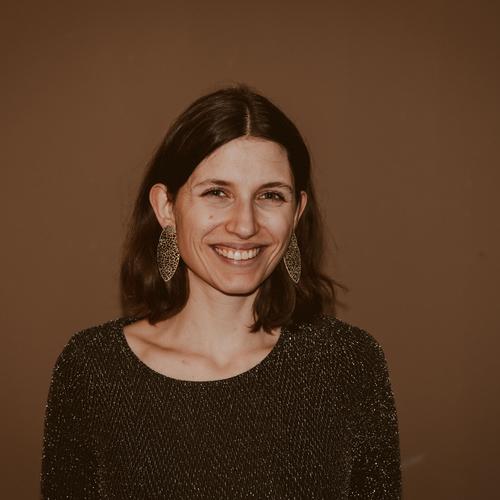 Valeria
Hinteregger
Book author
Children's author & harpist - our dear Lady is the first girl of the Hinteregger family. When playing and going out, she was always protected and accompanied by her two older brothers, which is where her nickname "the little lady" came from. Yes, little Valeria is now also a mum of two and writes numerous children's books and booklets for her and all the kids to read and puzzle over. Valeria has not only inherited writing and poetry from mum, but also artistic talent. Together with Mama Ulli, Valeria's paintings also decorate the whole Bergschlössl. "Mama i'm coming home!" - Ozzy Osbourne probably describes Valeria best. She loves to travel and has probably been the bravest of all the children, because she is the only one who lives abroad, and yet our lady calls home every day and tells us about the cult and the experience of her day.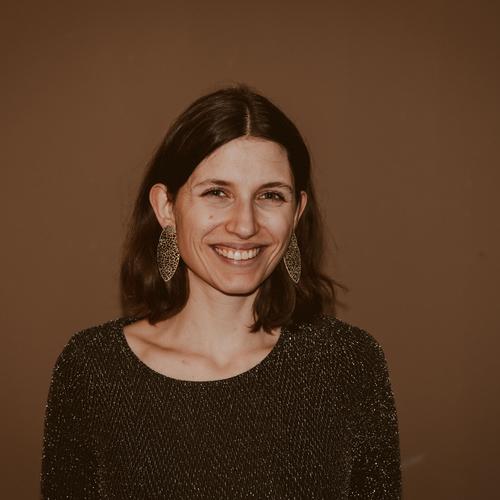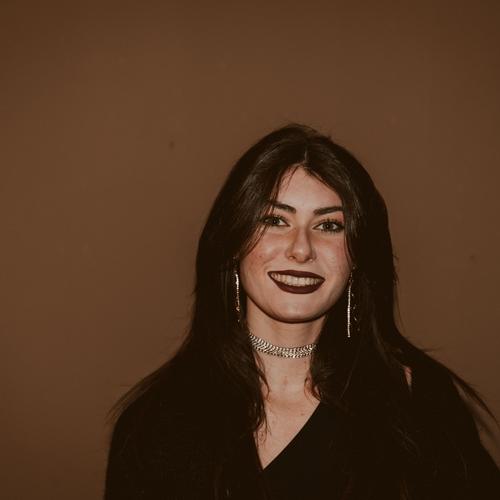 Anastasia
Hinteregger
Patissier
Patissier, animal lover & party queen - Anastasia takes care of the delicious cakes and desserts at Bergschlössl. Every day she works on new creations and designs for her fancy and delicious desserts. When she is not in the kitchen, you can see her playing and running with the house dog Stracciatella. She likes to work in the background and we notice that in the music too! She plays the violin enchantingly, but only secretly within her four walls. Sometimes you can hear melodic violin music coming through during the midday rest in the Schlössl - now you know who is playing music! As a passionate mountain lover, she likes to hike alone and calmly through the Lüsner Valley. But after the calm comes the storm ;) "Work Hard - Party Harder!" Our Stasi, also known as the party queen, switches from rest mode to full throttle at the weekend! Top styled, she loves to dance through the local discos! From night out fun to fun work - When duty calls, Anastasia is always ready.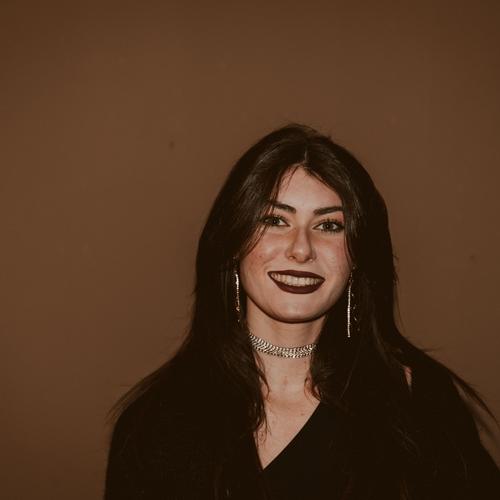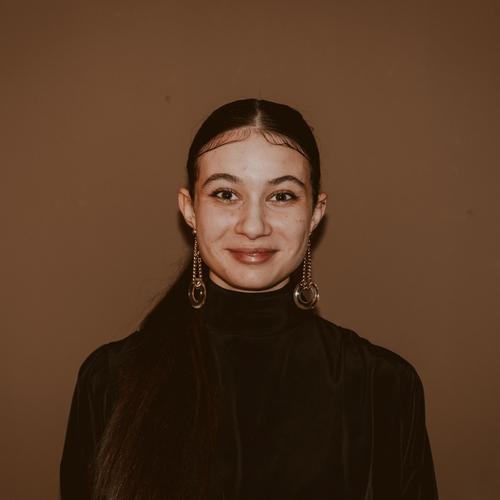 Cäcilie
Hinteregger
Waitress
Ballerina & harpist - sweet little Cilli has now grown too. As a model and certified ballerina, she elegantly prances through the dining room at the evening service. But Cäcilie did not skip the muse either: with her harp she enchants the guests at dinner and breakfast with sound and melody. Behind her radiant class, however, there is a little "scatterbrain" - our Cilli is super chaotic and likes to be a chatterbox! Her "Do you know what I mean?" is never missing in a sentence and her philosophy probably describes the intelligent Cilli best: "If you keep things tidy, you're just too lazy to search" ;)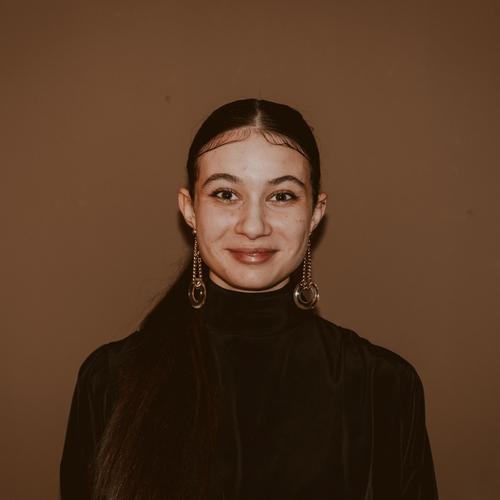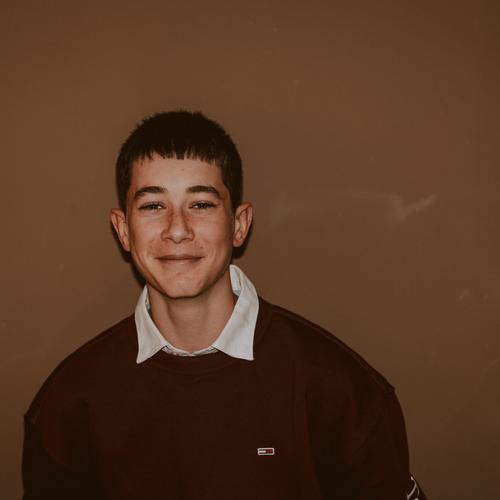 Ägidius
Hinteregger
Young talent
Accordion player & football star - you will recognise our Gidl by his football outfit and his enchanting angel face. The beautiful young man is not only visually convincing but also very talented. At dinner, he traditionally plays the accordion and ensures applause. In the Hinteregger Family he is known as a little wise guy, because his passion is old war and military stories. "Did you know...?", the teenager probably says too often, and yet the little charmer wraps everyone around his finger right away. The little kids love him too, because babysitting with Gidl is adventurous fun!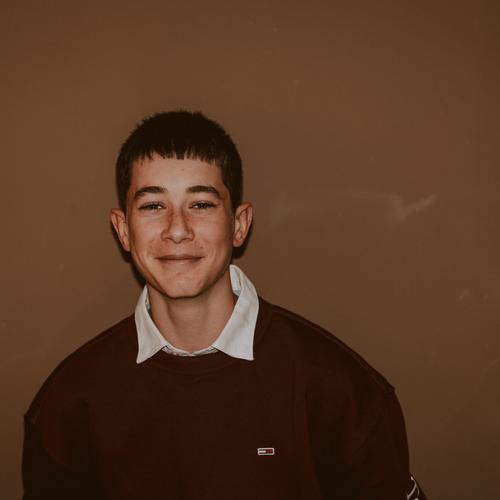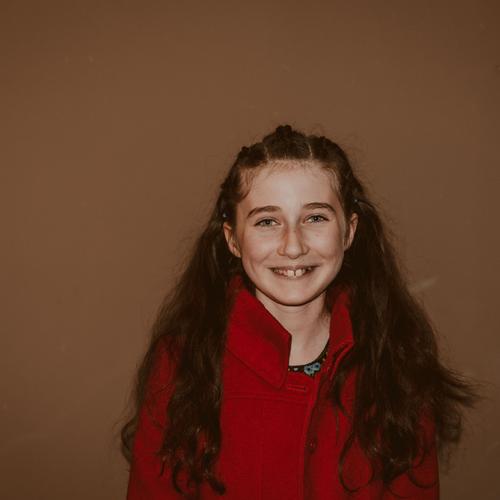 Iris Kunigunde
Hinteregger
Young talent
Little sloth & multilatent - "Gundl" likes to sneak around the hotel, you can recognise her by her golden angel hair and sparkling crystal blue eyes. Our Iris is very clever and knows exactly why she always gropes quietly through the house: a little sloth lives inside her and so she usually tries to avoid the little chores! Away from work, off to artistic pleasure - art is life! Iris Kunigunde likes to hide in her room, draw, sing, play the piano and the flute. She can also write poetry - a real multi-talent! Iris likes to take care of the little boys with great games and storytelling! "Dont' hurry - be happy!", in calmness lies strength - that describes our Gundele perfectly!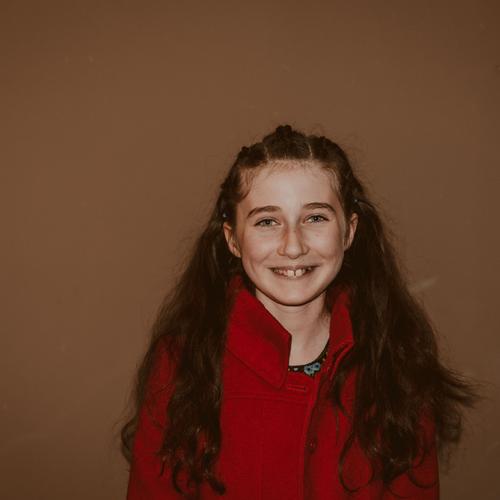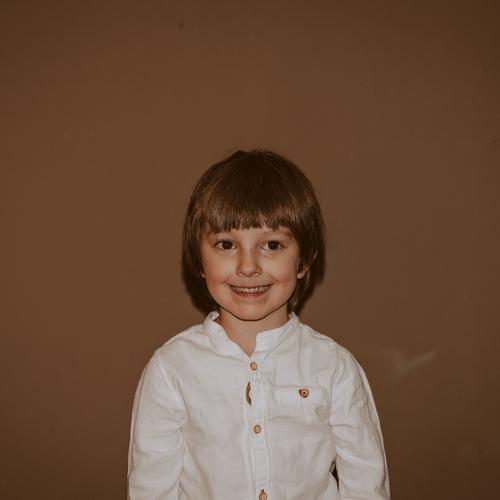 Veit
Hinteregger
Little drawer
Cabaret artists and rascals - so now two are missing, the Schlössl twins, Ignaz and Veit. Veit proudly claims to be the older one (even if it's only 3 minutes). He immediately steals Mutti's talent, because he too is a great artist. He snips and glues, draws and paints - and when it comes to handicrafts, he's always ahead! The little rascal is clever and nimble, and he secretly hangs his works of art on the walls of the mountain castle himself. Together with Ignaz, he puts his foot down! "The two cool boys are unbearable, inseparable and indispensable!" say the older siblings.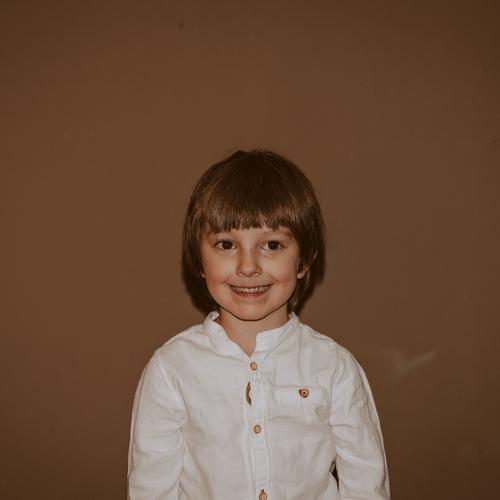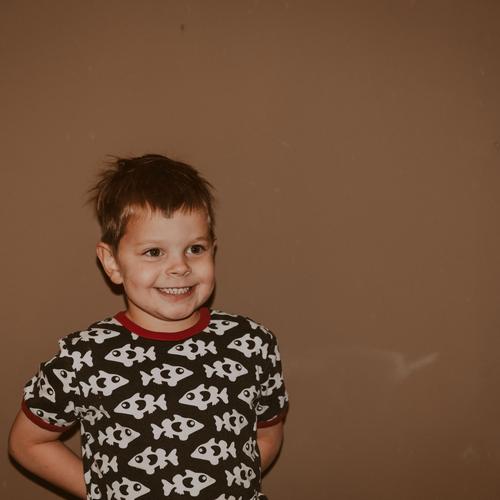 Ignaz
Hinteregger
Little explorer
Inventive rascal - Ignaz, the smallest of the Bergschlössl family, knows how to help himself. The young man is self-confident and inventive. As a secret agent, he sneaks through the Bergschlössl and leaves little traces of his experiments here and there. "We only come in a double pack!". Like Max and Moritz, the boys like to play tricks and get up to a lot of mischief, two real rascals.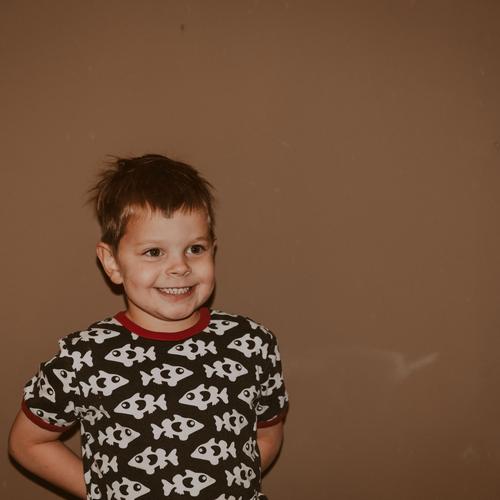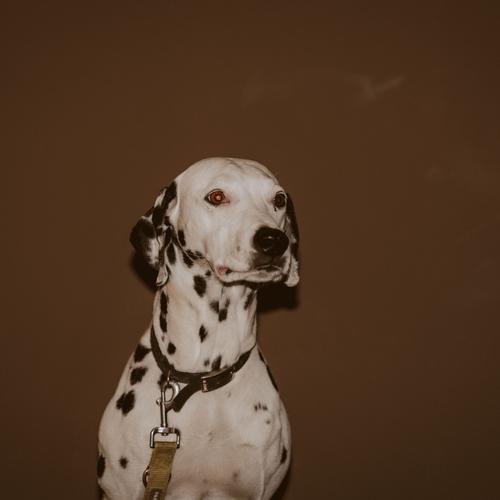 Stracciatella
Hinteregger
Security
House dog & security - our Stracciatella takes care of the security in the Bergschlössl. The guard dog always keeps his ears open and protects the family. But how did we get the fairytale castle dog? Thanks to our animal lover, of course! Anastasia! Determined and cunning as she is, Anastasia knew exactly what she was doing at the age of 8: she made mum and dad sign a self-written contract stating that she would get her own dog at the age of 13... well, who would believe it... Five years later she actually stood in front of mum Ulli and dad Erich with the old piece of paper. Well, who could say no to that? So her big wish was finally fulfilled and the Dalmatian was adopted into the Hinteregger family! Thank you very much dear Stasi, because without Stracciatella we would not be complete! "Bau baba bauuu!"